MidPen Housing is one of Northern California's largest non-profit developers and owners of affordable housing. Since 1970, MidPen has built over a hundred communities which provide homes for 18,000 low-income working families, seniors and people with special needs.

Over the past half-century, they've relied on paper-based processes for collecting residential housing applications and scholarship applications as well as conducting their day-to-day business. When COVID-19 forced them to work remotely, they not only eliminated their paper-based processes – they transformed their relationship with data.
Transitioning from paper to data
While many of their peer organizations use paper analogs, such as PDFs, as a halfway point in their own digital transformation, MidPen Housing's Vice President of IT Craig Yappert, wanted to move into a fully data-driven system. As a 25-year veteran of Oracle, he knew the benefits of taking this extra step.
"I wanted to increase data collaboration," he says. "While simply replacing our paper with digital systems would create efficiencies, leaping directly to an integrated data-driven system would enable us to utilize data in ways we never could before."
The team began developing their new business tools using Microsoft applications. While exchanging ideas in a Microsoft user group forum one day, a participant recommended Yappert look into Cognito Forms to help unite MidPen's various applications. It turns out Cognito Forms' integration with Microsoft Power Automate provided the exact solution he was after.
"We could now shift the way we collect data and move it around the organization," says Yappert. "Cognito Forms enables us to collect and manipulate data, then feed it to our back-end systems."
These new processes came online just in time.
Enabling remote operations during COVID-19
With offices suddenly closed and team members working remotely, MidPen's paper-based processes were no longer possible.
Fortunately, their emerging digital/data-based systems not only enabled a safe and effective remote-work process, but they also moved away from paper – creating efficiencies and paving the way to deeper insights.
With this shift, residential applicants could stay safely at home, rather than traveling to a property to fill out paper forms. This single change has already benefitted thousands of new-home seekers during the pandemic.
Consider that MidPen receives 2,500-10,000 applications for a development of 100 units. With multiple sites under development at any given time, they sometimes accept 2,000 or more paper applications in a week.
Now, 99% of those applications are submitted online.
This makes the process safer and more convenient for thousands of applicants, while also saving the company time and money. But this change also has another effect – it provides real-time business intelligence.
Enabling real-time strategic decisions
Using Cognito Forms as its front-end, MidPen's system calls Microsoft Power Automate, drops data into Excel, and uses it to populate a real-time metrics dashboard. This enables the team to see application data as it arrives. They can identify demographic and geographic trends using actual application data, then use this real-time analysis to help craft – and measure – communications for attracting applicants.
Yappert and his team also feed this data to MidPen's Development organization to help make faster strategic decisions – enabling changes while developments are still under construction.
"If the data is showing a lot of single-member families or seniors applying, but we aren't building enough one-bedroom or senior units, we can adjust our plans to better reflect the actual demand in the community," Yappert explains.
"Before, we'd have to wait until all the data came in before doing any analysis," he adds. "With different properties always in design, funding or development stages, faster access means more data-driven decision making."
With different properties always in design, funding or development stages, faster access means more data-driven decision making.
Craig Yappert, Vice President of IT, MidPen Housing
This kind of decision-making ultimately enables MidPen to better develop housing that satisfies the actual demand in their communities, helping them fulfill their affordable housing mission.
Reaching young people and those affected by COVID-19
Online accessibility has also helped MidPen take their Resident Tuition Assistance Program online.
"Since 2017, we've sponsored a tuition program for college-age residents," explains Yappert. "The young people applying for these grants simply don't do paper. They're more mobile and tech-focused, so we brought the application process to them online."
This simple change increased the number of applications MidPen received. With over 150 applications expected for this year's program, MidPen will award $75,000 in education grants.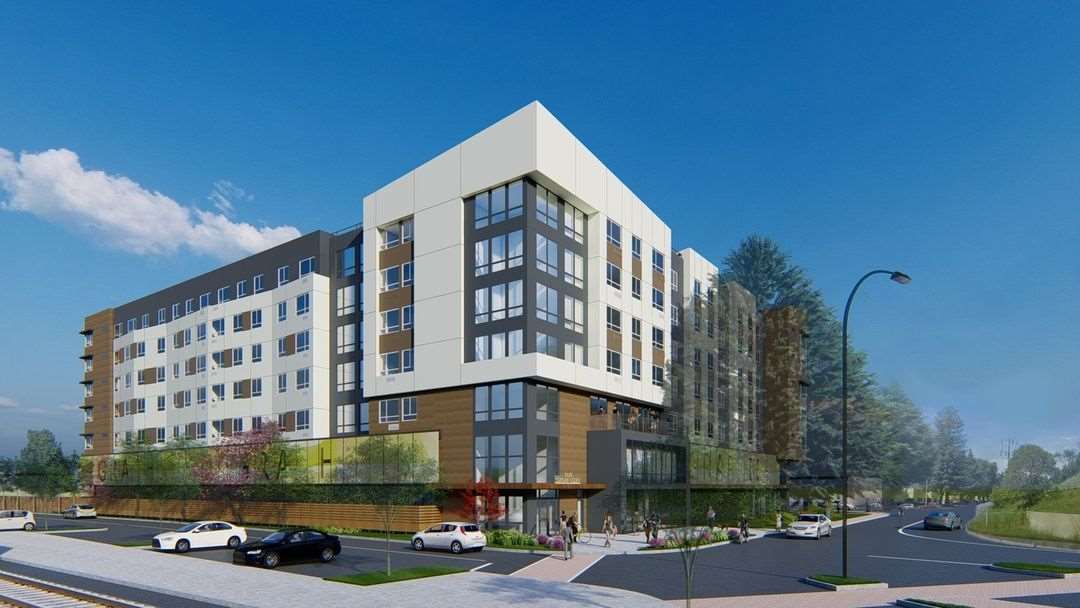 They're also using their new systems to power a Resident Resiliency Fund that will help residents affected by COVID-19. "Job losses during the coronavirus are hitting lower-income families particularly hard," explains Yappert. "This fund will provide $500,000 to help families navigate these uncertain times."
About MidPen Housing
MidPen Housing provides safe, affordable housing of high quality to those in need; establishes stability and opportunity in the lives of residents; and fosters diverse communities that allow people from all ethnic, social, and economic backgrounds to live in dignity, harmony and mutual respect. Since 1970, MidPen has developed and professionally managed over 8,500 homes for low-income families, seniors and those with special needs. With offices in Foster City and Watsonville, MidPen works in 10 Northern California counties. For more information visit: www.midpen-housing.org
---