Quick Tip
With the release of our Workflow Automation feature, entry view and edit links are now workflow links. Workflow links allow individuals to access role-based entry data as well as perform available actions on an entry.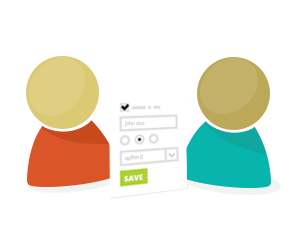 We're ecstatic to announce our newest feature: Entry Link Sharing! In the past, when a user needed to make some updates to their entry after submission, either they would have to fill out the entire form all over again, you would either have to go manually make the changes yourself.
Now, you can simply send your users an entry link that they can view or edit for themselves, without needing to start from scratch. They can even share the link with whoever they want, turning the entry into a collaborative effort. Available to organization on our Pro, Team, and Enterprise plans, entry link sharing truly enables a deeper level of workflow on your forms.
Sending automatic entry links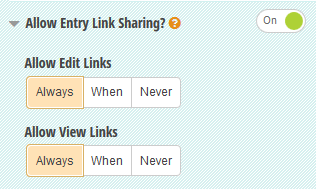 Enable Entry Link Sharing in the form builder to send users entry view links and edit links after submission.From your form settings, you now have the ability to send your users view links or edit links (or both!) after they submit their entries, as well as specify what conditions might trigger those links to work. All you need to do is go into your form builder and find "Allow Entry Link Sharing" in the form settings box.
Entry view links and edit links can be included in notification and confirmation emails.Then, after you've enabled Entry Link Sharing, make sure to check the options under "Include Sharing Link?" in your notification and confirmation email settings to include view/edit links. You can also include view/edit links in the message section with the Insert Field tool.
The user can resume editing or viewing their entry from the embedded form on your website.Lastly, if your form is embedded on your website, you can specify the URL of your embedded form so that your users will go back to your website when they view or edit their entries.
Sending individual entry links
With entry link sharing enabled, you also have the option of sending entry links to individual users at any time from the Entries page. To send individual entries, simply find the entry you wish to share, then select the Share button at the top of the page. The Share Entry dialog will appear, where you can send a view link or an edit link: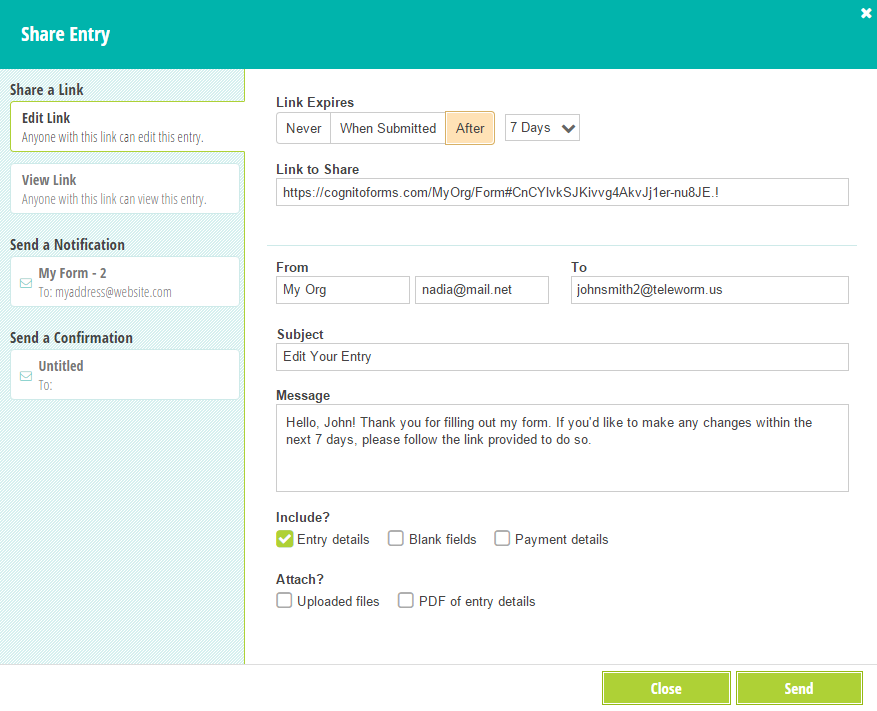 Under the "Link Expire" section, you can specify the amount of time that the link will be available for, or select "When Submitted" to restrict a user from editing their entry after they submit it again.
Plus, rather than just sharing a direct link to the entry, you can also send an email to the user with the link included. By default, the email is set up based on the email template in the entry link sharing section of the form builder.

In addition to entry sharing, the Share dialog also allows you to resend notification and confirmation emails. You do not, however, need entry sharing enabled to do this. For more information about entry link sharing, refer to our help topic.
---