Tennis Booster Club Accelerates Their Game with Cognito Forms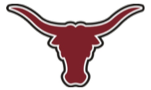 About two years ago, Stephanie Robert revolutionized how the Lambert Longhorns tennis team booster club operates. She eliminated the paperwork from the Georgia High School team's recruiting, registration and management by converting their paper forms to digital Cognito Forms online.
In doing so, she also freed up countless hours previously spent on administrative tasks. This means they now have more time to focus on supporting the players, coaches and their families.
Streamlining registration with online forms
The Longhorns' season begins with a two-hour team meeting for players, parents, coaches and staff. Adopting Cognito Forms changed the entire flow of this event.
"Prior to using Cognito Forms, players and their families would spend three-quarters of the meeting moving from table to table filling out forms," says Robert. "Now we can use this meeting time for actual discussion because they've already filled out all of the forms online."
Making information more user-friendly
Throughout the season, the team's staff members refer back to these registration forms on a regular basis. Coaches use them when picking lineups and for finding contact information if they need to communicate a change in court locations or match times.
And they can do this from their phones – keeping information current and eliminating the need to fumble through binders full of paper.
Increasing the value of fundraising
The club also uses their online forms for fundraising, selling sportswear and other merchandise through their website. There, they also register attendees for the team's annual spring banquet. This not only helps them raise new funds, but also helps control expenses.
"We connect our PayPal account whenever we're raising funds," explains Robert. "The little bit we spend on the high-level plan is more than offset by the savings we realize through eliminating check-related fees."
Simplifying internal operations
They even use it for office tasks such as expense reports. "Our volunteers just go to the form, fills in a few boxes and upload a photo of their receipt," she says. "Our treasurer then receives the notification email and reimburses them. It's that easy."
Facilitating new leadership onboarding
Robert also believes that, when the time comes, the online management processes they've built in Cognito Forms will help onboard the booster club's next president.
"When I was onboarded I only had about 30 minutes with the outgoing president to learn what to do, and we spent that on the paper-based system," she explains. "Now that the administration parts are so much easier, we can spend more time teaching newcomers about the higher-level goals of the club and how to achieve them."
As they progress on their journey, we're excited to follow the team and their continued successes.
If you'd like to try Cognito Forms for yourself, sign up for a 14-day free trial or free individual account today.
---