As the year winds down, we've been hard at work on the highly-anticipated form folders feature! Along with the ability to organize your forms into folders, this release will also include several new enhancements to the forms home page, such as the options to favorite, archive, sort, and perform bulk operations (move, delete, etc.) on your forms.
Sneak Peek
Check out the video below for a preview of the new forms home page!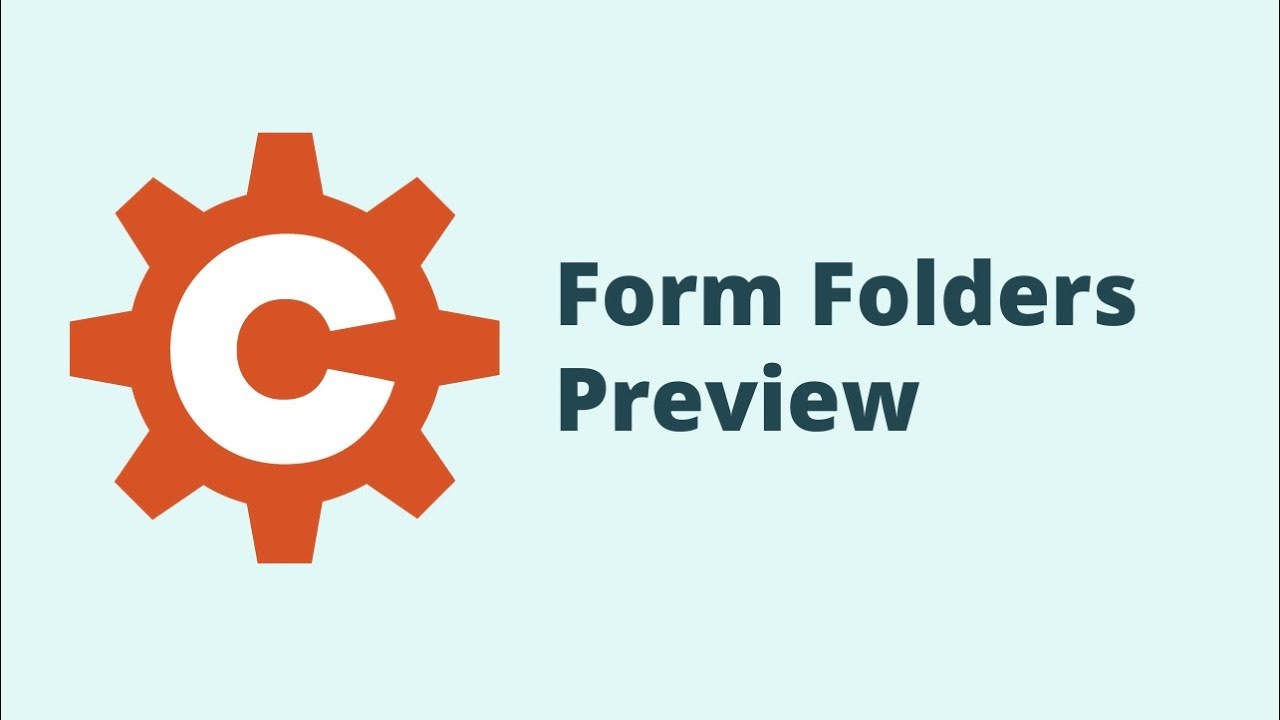 While the structure of the forms home page has remained pretty similar, the upcoming release is full of new enhancements to help your organization implement a more effective workflow with your forms:
Form views: Currently, all of your organization's forms are grouped together on the forms home page. The new home page will have the same All Forms view, along with several other form views including Recent, Starred, and Archived.
Sorting & bulk operations: The new forms home page offers the ability to sort, select, and perform bulk operations on your forms. Forms can be sorted in ascending or descending order by title (A-Z and Z-A), entry count (0-9 and 9-0), or by favorite forms. With the ability to select forms, you can perform actions (Move, Archive, Delete, etc.) on multiple forms at once.
Folders: On the new forms home page, organizations on the Pro, Team, and Enterprise plans will have the option to create an unlimited number of folders, and organize their forms accordingly.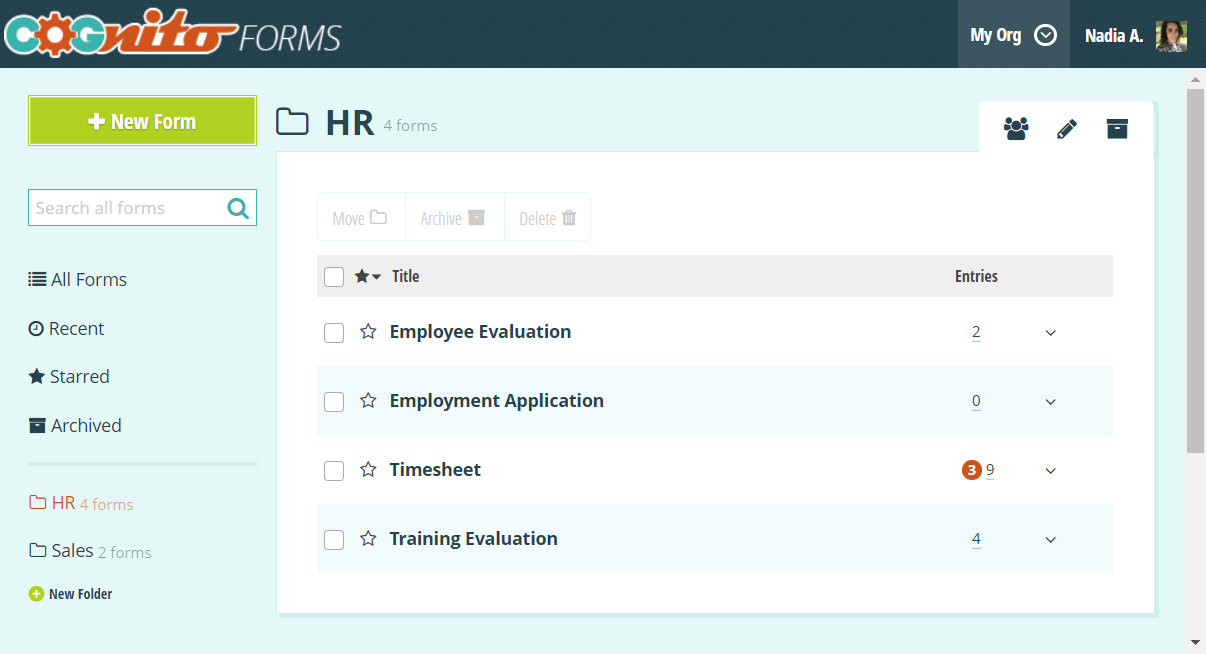 Have any questions or comments about the upcoming form folders feature? Be sure to get in touch!
---