Sort, filter, and organize your form submissions to build complex business workflows.
Manage your submission data like a pro.
Creating your form and sharing it with your customers is just step one – what happens to all that data after it gets submitted? In Cognito Forms, you can sort through and filter down your entries, create customized data sets, and perform multiple tasks at once.
Organize your entries
Dealing with a lot of data? Select your columns, sort the data, and filter down your entries to just the ones you need to see.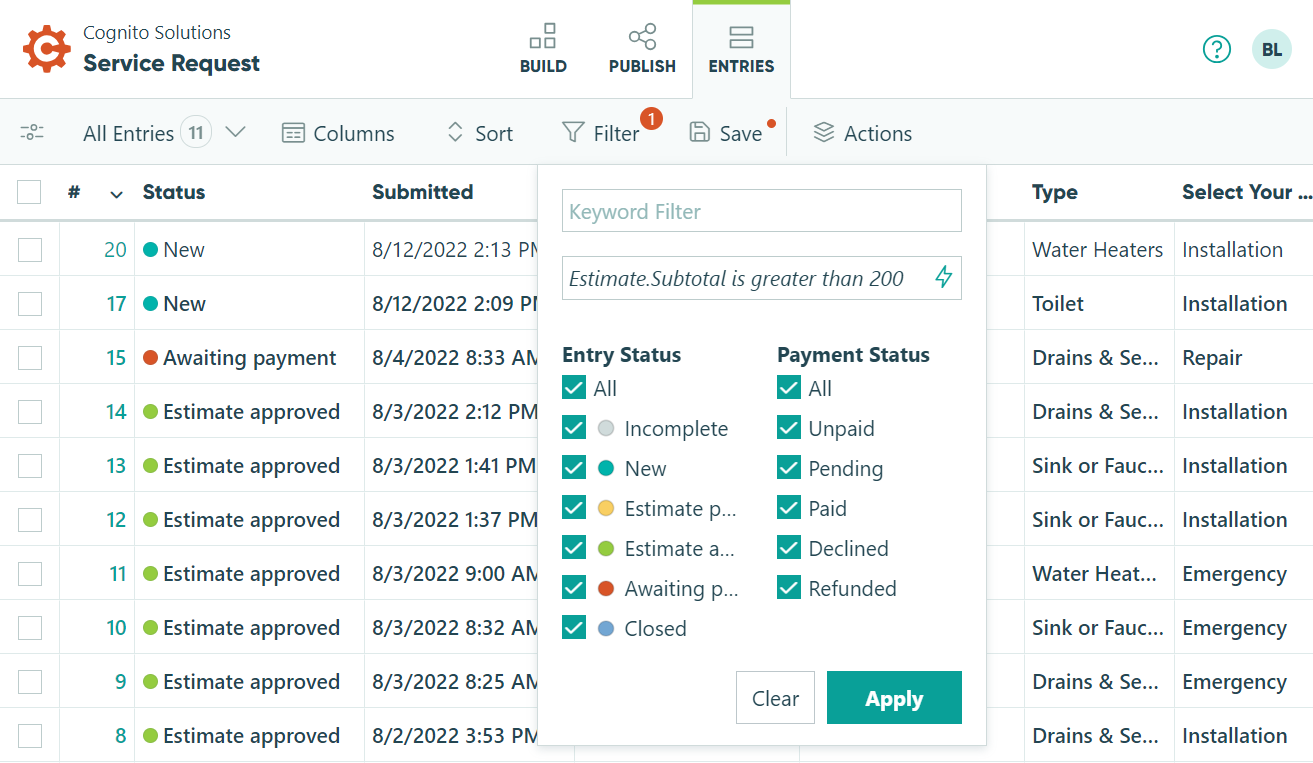 Save entry views
After you sort, filter, and specify the data that you want to display, save those settings to create a unique entry view. Create up to 16 different entry views per form, and then toggle between each view as needed.
More efficiently manage your form submissions, create work queues to view only the entries that require action, or build custom reports to share with your team.
This feature is available to organizations our Pro, Team, and Enterprise plans.
Perform bulk operations
If your form has a ton of entries, trying to make individual status updates or deleting them all one by one can be quite a tedious task. Instead, take advantage of the ability to perform operations on multiple entries at once.
Start by selecting the specific entries you want (or the entire entry view), and then use the Actions menu to change the entry status, export the data to Excel, or delete the entries.
Pro, Team and Enterprise users can additionally perform bulk workflow actions on their entries.