Lookup Field is here! And like a world traveler, it's making connections all over the planet.
Specifically, it's enabling Cognito Forms users to connect forms to one another in order to better leverage data.
What can I do with a lookup field?
Glad you asked.
Here are a few potential business challenges you can help solve using a Lookup Field:
Timely Job Postings:
Let's say you want to post open positions on your website. And you want applicants to see only the active positions currently available. You simply use one form to house all of your available jobs, including an expiration date for the posting. You then connect your Job Application form to your Available Positions form using a Lookup field, and set the condition that it only shows entries with dates prior to the expiration date.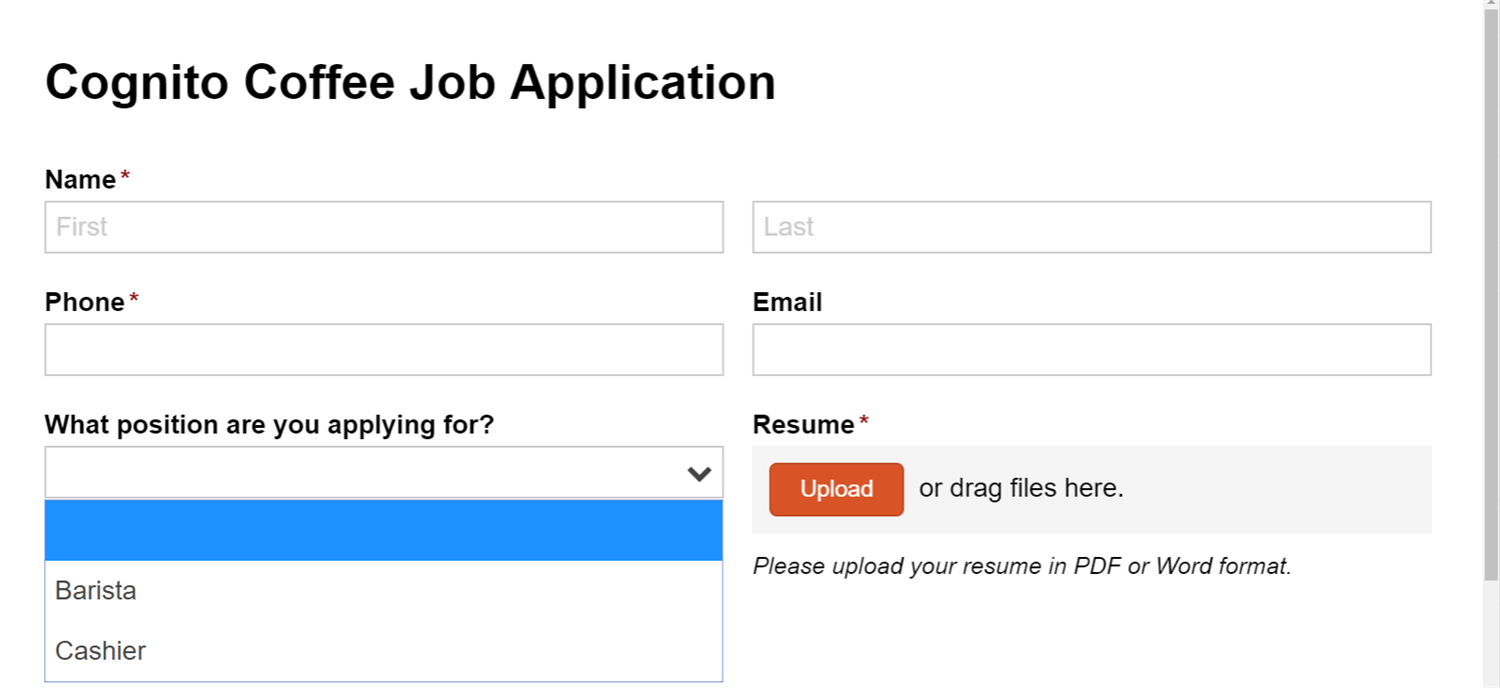 Smarter Surveys:
Imagine you have a small chain of restaurants, and want to automatically route customer satisfaction surveys to each location's manager. In this case, you make one form to hold all of your location and manager data, and connect your survey's email notification to it using a Lookup field.


Active Inventory Management:
Maybe you want to track inventory so you don't take orders for out-of-stock items. (Or, maybe you want to give users a nudge to "order soon - only 3 left".) In this case, the one form holds all of your inventory data, and your order form uses a Lookup field to ensure it's staying up to date.


There are countless possibilities!
How do I get started?
Subscribe (or upgrade) to a Team or Enterprise plan to start connecting your forms through a Lookup Field.
Then, become a Lookup field expert with our how-to articles:
Want to learn more?
See the other features available with Cognito Forms and start a free trial today.
---