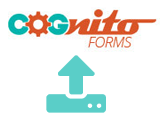 Keep the features rolling! Cognito Forms released two new features this week – File Uploads and Logos.
File Uploads
Broaden your form's horizons with the new File Upload feature in Cognito Forms! This unique feature allows you to collect files such as images, PDFs, and other documents as part of your form submissions.
In addition, the feature allows the builder to restrict:
File Types
Maximum File Size
Maximum Number of Files
Let's take a look at an example: XYZ Company is holding a photo contest for their website.
The company can restrict the File Type uploaded to JPEG and PDF formats and can limit the size of each photograph to 3 MB.
Want to make it fair? The company can also put a restriction on how many photo submissions each person can submit. Now that's a contest!
Logos
Personalizing your company's online forms just got easier! The Cognito Forms Team has added the ability to upload your company's logo to your published form.
To access the Logo feature, navigate to the Publish page and select the Style Editor. Upload or drag the image of your choice into the designated upload field and reap the benefits!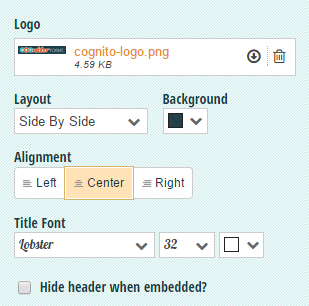 Adding a logo to the XYZ Company Photo Contest form immediately enhances the look and feel with little effort. It can make the simplest of forms instantly look customized.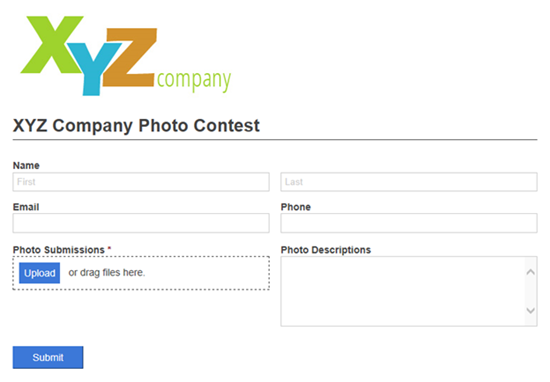 Give it a shot! Check out Cognito Forms' new features today for free and see first hand how your company can benefit!
---