As educators and school administrators seek to safely collect sensitive information from students and their families, many have turned to online platforms like Cognito Forms to safely collect this data while maintaining compliance with FERPA regulations.
What is FERPA?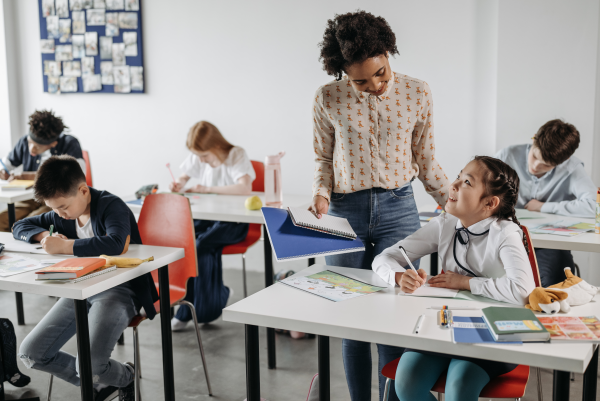 The Family Educational Rights and Privacy Act, commonly known as FERPA, is a federal law designed to protect the privacy of student education records. Under FERPA, schools are required to obtain written consent from parents or eligible students before disclosing any personally identifiable information (PII) from a student's education record.
When a student turns 18, all rights transfer to them from their parents. They then become what is called an "eligible student". Schools must have written permission of the parent or eligible student to release any part of that student's records.
Essentially, it is what keeps students' information secure and confidential.
What is protected under this federal law?
In general, the school must have the written permission of the parent or eligible student to release any part of the student's school records.
This includes information such as:
Grades

Test scores

Attendance records

Disciplinary history
What responsibilities do schools have in regard to FERPA?
As a requirement of FERPA, schools are responsible for safeguarding their students' privacy.
Annually, the school must disclose information about the rights of parents and eligible students under FERPA. The school can choose how to inform individuals through a student handbook inclusion, PTA bulletin, or other announcements.
Moreover, the school must inform parents and eligible students about directory information and provide them with ample time to object. If parents or eligible students choose not to have their directory information disclosed, they must request it within a reasonable timeframe.
How do I safely collect information under FERPA?
Here are some ways to ensure your school is safely collecting and securing student data in compliance with FERPA regulations.
Use an online database to store students' information
Efficiently storing a variety of information, databases are a fantastic tool for educators, students, and administrators. Whether it's grade records, attendance history or disciplinary actions, everything is accessible in one place.
Additionally, they can include pertinent student details such as lunch requirements and special dietary needs. By keeping all data in one database, educators can gain a better understanding of their students and provide tailored teaching, ultimately leading to better academic outcomes. Schools often use some type of student information system (think Blackbaud, Gradelink, or MySchool) that integrate with data collection tools like Cognito Forms.
Make sure the online tools used to collect student data maintain security and compliance regulations.
Schools rely heavily on online tools to collect student data. And as much as these tools make it easier to manage data, there's an increased risk of data breaches and non-compliance with FERPA and other regulations.
Schools need to implement measures accordingly to ensure that their online tools are secure and compliant with these relevant regulations. This includes using tools like Cognito Forms that offer encryption and secure storage of data, limited access to authorized personnel, and privacy of students' information.
With these measures in place, schools can be sure that they are maintaining the integrity of the student data they collect and protect it from any unauthorized access.
Take advantage of the automation and safety features of Cognito Forms
As school administrations across the globe work to ensure student safety, streamlining the collection of student information while ensuring safe data collection has become more important than ever. Cognito Forms provides a solution with automation and safety features, making the process of collecting student data a breeze.
From setting up automated email notifications to securely collecting and storing sensitive information, Cognito Forms takes the guesswork out of school data management. And by taking advantage of these features, schools can not only save time but also ensure the highest level and quality of the data they collect.
---