Cognito Forms is a game-changing online form builder that has become a favorite for businesses and organizations alike.
Its user-friendly interface, powerful data collection capabilities, and seamless integrations and automations make it a go-to tool for simplifying data collection. Let's take a closer look at the top four reasons people can't get enough of Cognito Forms.
1. Easy and Intuitive Interface
Cognito Forms stands out with its incredibly user-friendly interface. The intuitive drag-and-drop builder and customizable templates make creating and managing forms a breeze. You don't need to be a tech whiz to craft professional-looking forms that suit your unique needs. Just add and arrange form fields, tweak the design, and preview your masterpiece in real-time. The result? A more productive you.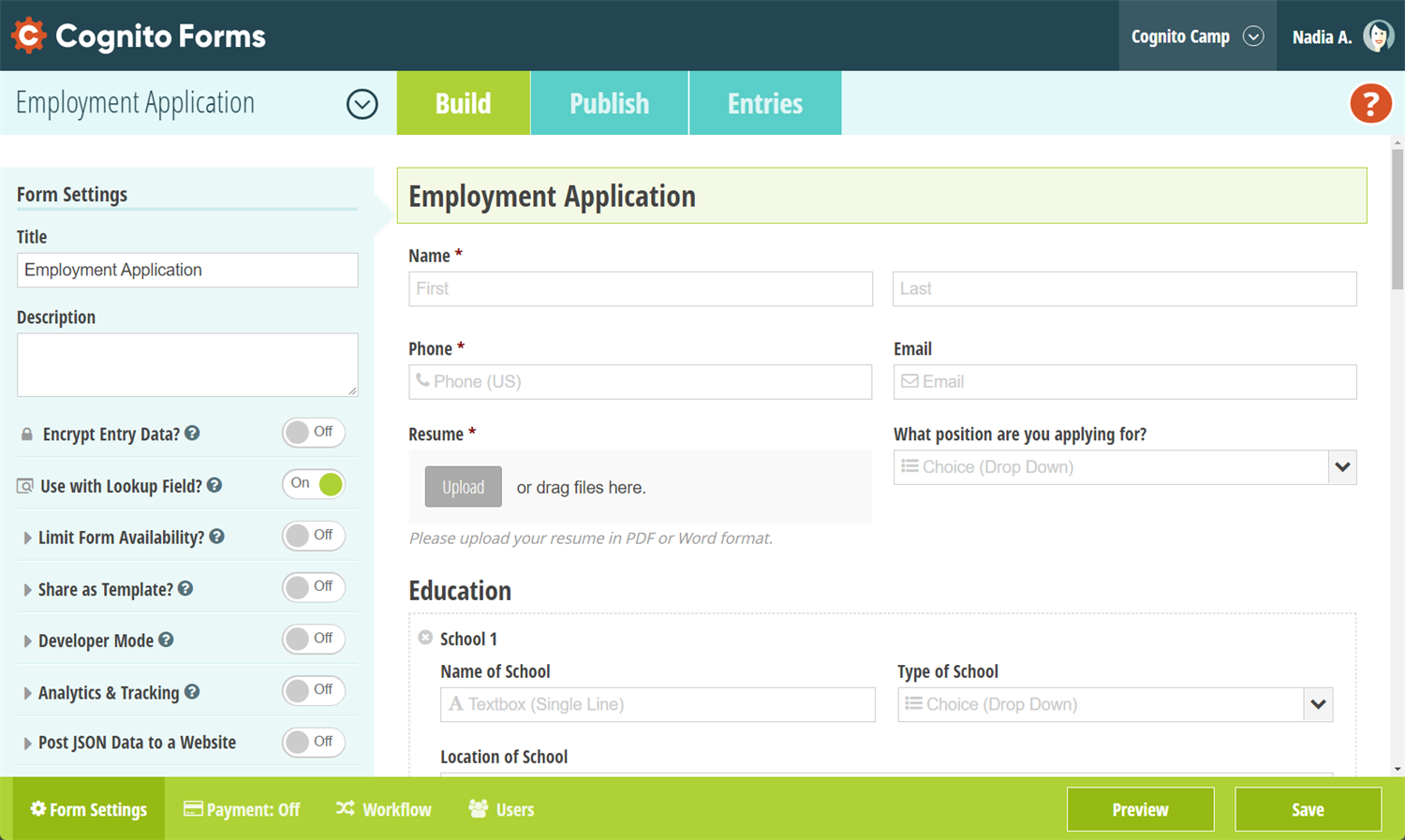 2. Data Collection Superpowers
People can't get enough of Cognito Forms' impressive data collection features. It allows you to collect a variety of data, from text and numbers to dates and more. The platform offers advanced features like conditional logic, repeating sections, and lookups, making it even more powerful:
Conditional Logic: Show or hide form fields based on user responses, creating a personalized experience for each respondent and gathering only the relevant data.

Repeating Sections: Easily collect multiple entries of the same data type, perfect for situations where users need to provide information about multiple items or people.

Lookups: Pull data from other forms or sources to pre-fill fields, streamlining form completion and reducing the potential for user error.
These advanced capabilities help streamline processes and enhance data collection accuracy for businesses and organizations, making Cognito Forms a top choice for data collection enthusiasts.
3. Next-Level Integrations and Automations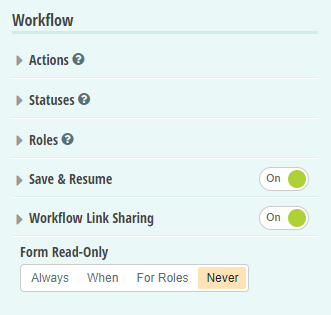 Cognito Forms' advanced integrations and automations are a huge hit with users. You can connect Cognito Forms with popular tools and services like Google Sheets, Slack, and Zapier to supercharge your workflows and save time. With these integrations and automations, you can elevate accuracy, speed, and scalability in your data collection processes.
4. Streamlined Workflows to Boost Productivity
Last but not least, Cognito Forms' built-in workflow automation feature. This tool makes it easy to automate multi-step processes, like approval workflows, document generation, and task assignments. By streamlining these tasks within your organization, you save time, reduce manual effort, and maintain consistency in handling form submissions. The Workflow feature enhances productivity, making Cognito Forms an even more valuable tool for data collection and management.
Cognito is easy to use, options are intuitive, and I was able to quickly and easily recreate our company's paper forms. I have zero "form building" experience and had no trouble getting started with Cognito Forms.
Nicole W., Cognito Forms Customer
Cognito Forms is the ultimate tool for streamlining your data collection processes. Its user-friendly interface, robust data collection features, and advanced integrations and automations make it a fan favorite. If you're searching for an easy-to-use, powerful solution for collecting and managing data, give Cognito Forms a try and discover the benefits for yourself.
---